ABOUT US

---
Dawn Caster Company Limited (D.C.C. LTD) is a full-service contractor providing quality service to residential, industrial, and commercial clients. D.C.C. LTD is a limited liability company registered with registrar general department. From remodeling to new construction, from a living room in a historical property to a high-tech office, our licensed contractors and expert technicians are dedicated to working with you to implement a solution that meets your needs. Dawn Caster Co. LTD provides wide range of services including the following: Construction, Quantity Surveying, Engineering, Estate Planning, Architectural Design and Drafting, Technology Consulting, Plumbing, Heating Systems Installation, Preventive Maintenance, Repairs & Remodeling, 24-Hour Emergency Service, Drain Cleaning, Heaters & Boiler, and many others.
OWNER /CEO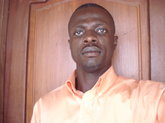 Abdullah (Kennedy) Ellis is the owner and CEO of Dawn Caster Company Limited (D.C.C. LTD). He has experiences in building, road construction, civil and electrical engineering, estate planning and development, quantity surveying, architectural design and many others. He believes in making sure that his clients are happy and does whatever it takes to meet the needs of his clients.

​At Dawn Caster, we use computer software packages to keep records, prepare work schedules and write reports. We are dedicated to serving our customer's needs, and our goal is 100% customer satisfaction. We strive to bring you the best in quality service. If something isn't right, we will work with you to resolve your concerns. Give us a CALL or email us for an estimate.
---
---
---
CONSTRUCTION

Proper planning prior to the construction phase of a project ensures high-quality results. ​​We can help with the following during the planning phase:

Establish detailed construction schedule highlighting all activities
Purchase, fabricate, shop-drawing production, and construct work in place.
Order and expedite the delivery of all material
Implement management control of all project activities
Prepare and implement subcontract agreements and purchase orders.

QUANTITY SURVEYING

We manage the cost of your early construction designs by using our quantity surveyors. We ensure that we meet both the quality and legal of your projects and make sure our customers save money and get the best of service.

Our main tasks include:

Negotiating and drawing up bids for tenders and contracts
Monitoring each stage of construction to make sure that costs are in line with forecasts
Carrying out feasibility studies to estimate materials, time and labor costs
Assessing the financial costs of new environmental guidelines, such as using timber from sustainable supplies.
Providing financial progress reports to clients
Acting/advising on clients' behalf to resolve disputes/concerns.
---
---